The Winds of Change

---
The potential of wind power is still not entirely understood. Like solar, it is an energy source that is highly dependent on the environment; during a time a climate crisis, the idea may instill fear on those relying on it. It is reminiscent of electric vehicles and battery range anxiety. While there may be reasons to worry, technology continues to improve to consistently deliver reliable results.
Windmills Today
Wind energy production accounts for 5% of the world's electricity. Its capacity exceeds 740 gigawatts, which is about half of the energy produced by hydro (water) systems but more than a grid-connected solar source. About 75% of this energy comes from only 5 countries (USA, Germany, India, Spain & China). Wind is an excellent additional resource in areas that are or become insufficient for other regenerative energy sources. As an example, solar energy can be captured by day, while wind is captured both during the day and at night.
What makes up a Windmill?
There are different shapes and sizes for windmills but typically, they are just over 76 meters tall.


The nacelle is a compartment that holds key components of the turbines. Here you will find the gearbox and the main drive shaft.
They consist of 3 essential components: the rotor blades, the nacelle and the tower. Modern units use generators to convert energy from the spinning blades into a smooth flow of AC electricity. You will also find a range of sensors to track direction, temperature, and speed which monitor and control the turbine. Wind turbines also include safety equipment for heating/cooling, lifting, and fire prevention/extinguishing.
Windmills – Built to Last
These components need to be thoroughly tested and properly assembled as wind turbines face the harshest challenges of the elements. Built to not only sustain, but embrace strong winds, the materials need to be carefully chosen and cannot affect the gear inside. For countries with extreme heat or freezing temperatures, wind turbines must rely heavily on their safety equipment. There is also the unfortunate risk of birds getting caught in the rotor blades, but the system must continue to function.
As mentioned, a typical wind turbine is over 76 meters tall, but can in fact be built up to 260 meters in certain cases, like when installed offshore. Once these windmills are up and running, service calls are not that easy. The goal of any windmill manufacturer is to set it and forget it because unscheduled maintenance is expensive and dangerous.
Testing Wind Turbines
Components within a wind turbine are huge, they must support these massive structures and test facilities are built to accommodate their size. To test the gearbox, for example, it needs to function as if it were connected to spinning rotors but must also be tracked and measured for readable results. To do this efficiently, one gearbox can power another to send energy back and forth, while testing 2 at a time. Meanwhile, the right test system will be tracking and monitoring all vibrations, temperature, and other markers to ensure they are functioning properly. If there is even the slightest variation to acceptable vibrations, that can cause significant damage to the giant tower. The goal is to avoid that from happening long before it is suspended 250 feet in the air.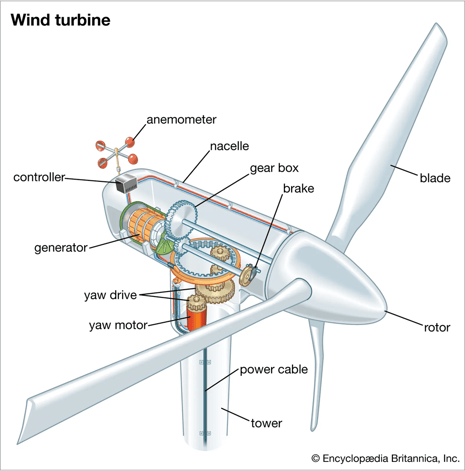 Wind Energy Tomorrow
Engineers are standing behind wind and are always looking for better and more efficient ways to gather energy. Their main focus is finding ways to get turbines higher to collect more wind. They are also looking to nature's natural wonder, the tree. Everyday, trees stand up to the intense power of the wind and move right along with it. By studying trees, wind engineers may consider a complete redesign in order to maximize wind energy potential. Time will tell.
For questions on test and energy test systems, please contact Averna.
You may also be interested in…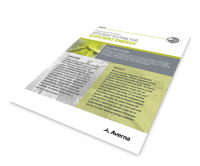 Wind energy is efficient and needs to be tested efficiently. Read more on how we helped ZF Wind Power test their gearboxes.
Get in touch with our experts or navigate through our resource center.