---
Automated vision inspection is the best way to ensure perfect products and fast compliance for the medical industry. There are several different methods it is being used to help manufacturers around the world and we are ready to show you how:
For more information, you can watch this webinar in full or for any quality questions, please contact Averna.
You may also be interested in…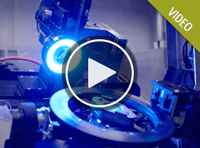 Vision inspection is our middle name! Well, two middle names. Watch this video to see why!
Get in touch with our experts or navigate through our resource center.