The Rundown on Smart Cities, Post-Pandemic

---
Why not treat a city like a business? In many ways that is already the case, so why stop at the Internet of Things? Cities, like everything else, benefit from operational efficiency and solid communication. How better to provide citizens the services they need than through complete real-time data? Possible side effects of this phenomenon are satisfied taxpayers, improved environmental conditions and financial growth.
What Makes a City Smart?
The first thing a city needs to smarten up is unfortunately out of our hands. Time.
To really benefit from the data that is collected, a solid decade of information and analysis should be invested. Which data is relevant? All of it, really. Energy consumption. Healthcare services. Waste disposal, including recycling and compostable goods. Traffic and public transportation usage. Everything that makes a city somewhere you want to live.
By installing sensors throughout cities and connecting a series of high-speed networks, different applications will measure the input of actual usage. Through data analytics and machine learning decision makers and city influencers can intelligently predict patterns of real change. This is where Information Technology (IT) and Operational Technology (OT) meet.
The Role of IT & OT in a Smart City
Operational Technology (OT) is the hardware and software making the city smart. These are the sensors monitoring water consumption, for example and then analyzed by dedicated programming. This information is then communicated through an Information Technology (IT) infrastructure for action. This is not different from a smart manufacturing setup. It's just used towards a different application.
Successful Smart Cities So Far…
The United Nations predicts that by the middle of this century, 66% of individuals will live in a major global city. That is a lot of people to cater to and all the more reason to start connecting. Cities that have been reaping the benefits of this initiative are those that are communicating bi-directionally. By sharing the information that's being collected, business owners and individuals are also in the position of making calls for their future. At the same time, citizens that contribute data through applications on their smartphones are the ones providing the meat for this smart sandwich.
So who is doing it right, and why? Here are a few of many examples:
Singapore
When dealing with one of the top 3 most populated cities in the world, you need to get your act together. Through government initiatives, a framework is under development for improved living conditions. Today wind, solar power, and shaded areas are being analyzed to allow for smarter construction. The goal is to implement intelligent, energy-efficient lighting for public roads, and have solar panels installed on rooftops of 6,000 buildings by the end of 2022.
Oslo
Motivated by combatting climate change, sensors are heavily used to monitor and control light, heating and cooling. They have chosen to focus on these factors as buildings account for a large majority of energy consumption. Additionally, with a goal of reducing emissions by 95% by within the next 10 years, they have implemented a smart grid with over 2,000 charging stations catering to EV ownership. Future plans include building a sustainable smart city near the airport to be powered only by renewable energy and monitored by sensor-based systems. Internal combustion engines will not be permitted in this area.
Boston
Famous for its traffic and parking nightmares, Boston was one of the first cities to engage a smart city concept. Through a collection of apps, Bostonians are able to collect information on traffic, parking availability, real-time location of city and school buses and more. They can also report city damage like dangerous roads or vandalism for repair.
Have questions on smart technologies, automation, or IT/OT convergence? Ask our Experts!
You may also be interested in…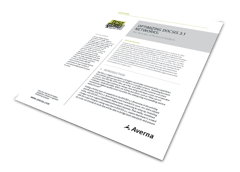 Connectivity is key for the successful deployment of any smart application. Discover how DOCSIS networks can reach peak performance.
Get in touch with our experts or navigate through our resource center.