It's time to learn the difference.
---
By automating assembly, you reap the benefits of precision, speed, and reliability. The thing to be careful of is that you are going about it the right way. What is the difference between active alignment, and passive alignment? Let our experts explain in their own words…
For more information, the complete webinar on vision-guided precision assembly is available now, or for questions on developing an automated assembly system, please contact Averna.
You may also be interested in…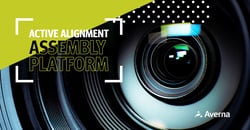 If you are thinking about upgrading to an active alignment system, don't start rom scratch. Here's a look at our customizable and flexible platform!
Get in touch with our experts or navigate through our resource center.